THANK YOU TO OUR VOLUNTEERS
The Tod Township Trustees would like to thank everyone that helped with this year's Tod Township Cemetery Clean-up.
Recycle Containers:
Tod Township is pleased to offer a recycle station for your convenience located on the west side of our Township Hall.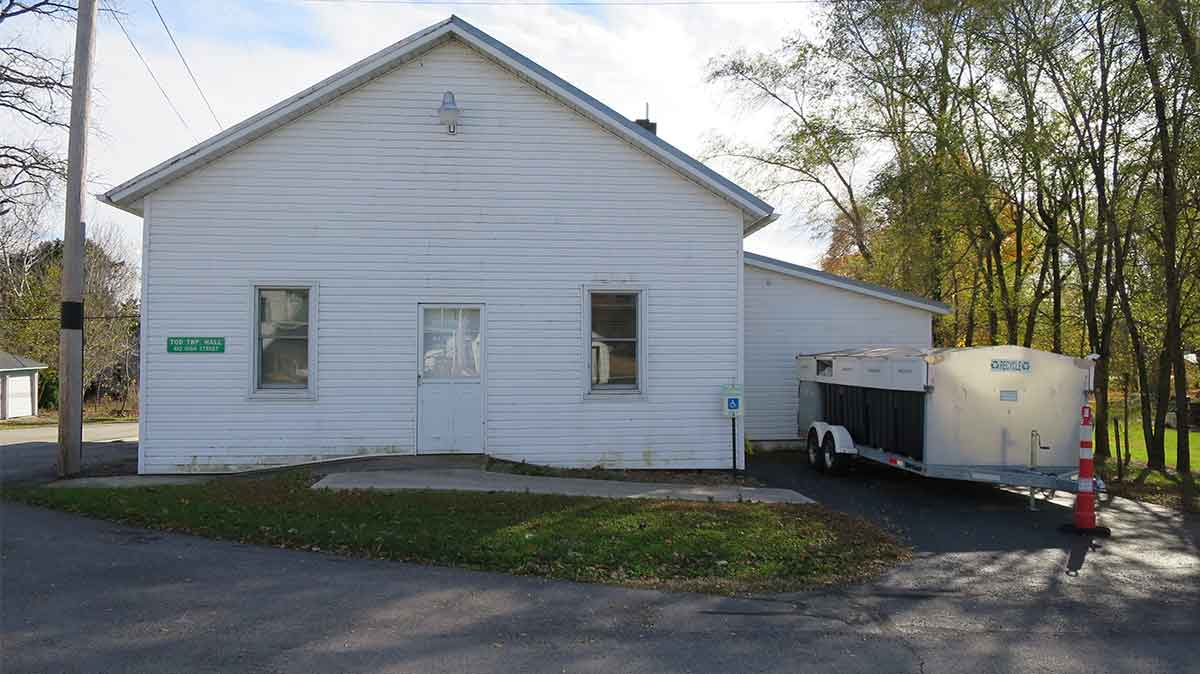 Items that can be recycled include:
cardboard and box board
steel cans
plastics
glass bottles
newspapers
books and magazines
The site is available 24/7 for item drop-off. The site is  SELF-SERVE. Do NOT place recyclables on ground. NO TRASH items in trailers PLEASE!
If you need assistance in recycling your items or if you have a large quantity of recyclables, please take them to:
Crawford County Recycling Center,
5128 Lincoln Highway E.,
Bucyrus, Ohio 44820
located at the Sanitary Landfill, 1st building on the left. 
Sanitary Sewer System:
A sanitary sewer system will be in the planning phase for Oceola. In order to better service the needs of our citizens and to better protect our natural resources, Tod Township will be working with the Ohio Environmental Protection Agency to provide a system that is economical and sufficient to meet state requirements. Please understand that this project is in the initial discussion phase and the scope of the project is yet to be determined. The trustees will keep you informed through our new website and at our regularly scheduled meetings.
2016 Year End Financials:
2016 Year End Financials for Tod Township are available for review at the office of the Fiscal Officer.
CHANGE IN SCHEDULE:
The regularly scheduled meeting in March has been changed. The new meeting date is set for MARCH 6TH, 2018.
Meeting Schedule:
Tod Township Board of Trustees meets on the second Tuesday of each month at 7:30 p.m.
Last Meeting of 2017:
The Tod Township Trustees will hold their final meeting of the year on December 28th at
7:30 PM at
Township Hall
413 High Street
Oceola, Ohio 44860